Good morning, my lovelies! It's giveaway time again and today's giveaway is sponsored by
Laura of Goodnight Boutique
! Laura says,
"
I spend most of my time doing something creative, whether it be playing music in my band Goodnight Astor, singing songs about Harry Potter with my Wizard Rock group, baking cupcakes or, of course, designing, creating and making all sorts of things with Goodnight Boutique.
"
Get to know Laura in our interview below.
When did you first start designing jewelry? What inspired you to turn it into a business?
I first began designing & making jewellery in August 2011. It was just after I had finished college and I was looking towards the year ahead of me and thinking of all the projects I could embark upon. I've always enjoyed creating and making things, and after visiting a local craft fair it prompted me to think 'I could do this. I could begin my own small business.'

As a kid, I always thought that certain pieces of jewelry were so magical like mood rings or the necklace from the Never Ending Story. Do you have a piece of jewelry that holds special memories or significance?
As someone who makes jewellery, ironically I don't actually wear much. I adore it - I'm always enticed into a shop, or over to a stall by pretty jewellery - I find it almost like miniature artwork. I love rummaging through my jewellery boxes and remembering when I got different pieces, and who I was with at the time. I love collecting jewellery, buying it, making it, finding it - but I tend to hoard it, and display it, and look at it, rather than wear most of it. However I do love wearing a string of pearls, as they instantly add a little retro-ness to any outfit, and I wear a little silver ring everyday, as it was given to me by someone special.
Speaking of childhood memories, I really love the whimsical elements that you use in your designs! What is your favorite piece that you have created so far?
I think my favourite would have to be my tape measure/sewing necklace made from a yellow tape measure ribbon, gold needle and bronze chain. It symbolizes crafting and making things, whilst being a piece of jewellery itself.
When you're not making jewelry for Goodnight Boutique, you're blogging and playing in your band, Goodnight Astor. Do you have to make time for all of your creative outlets or do you go with the flow of your inspiration?
Ever since I can remember I've wanted to do something creative. My business and my band are a perfect outlet of this. At the moment I'm lucky to be able to do them both full time, and channel all my energy, and ideas, into them. I hope this can continue for as long as possible as they're what I love doing!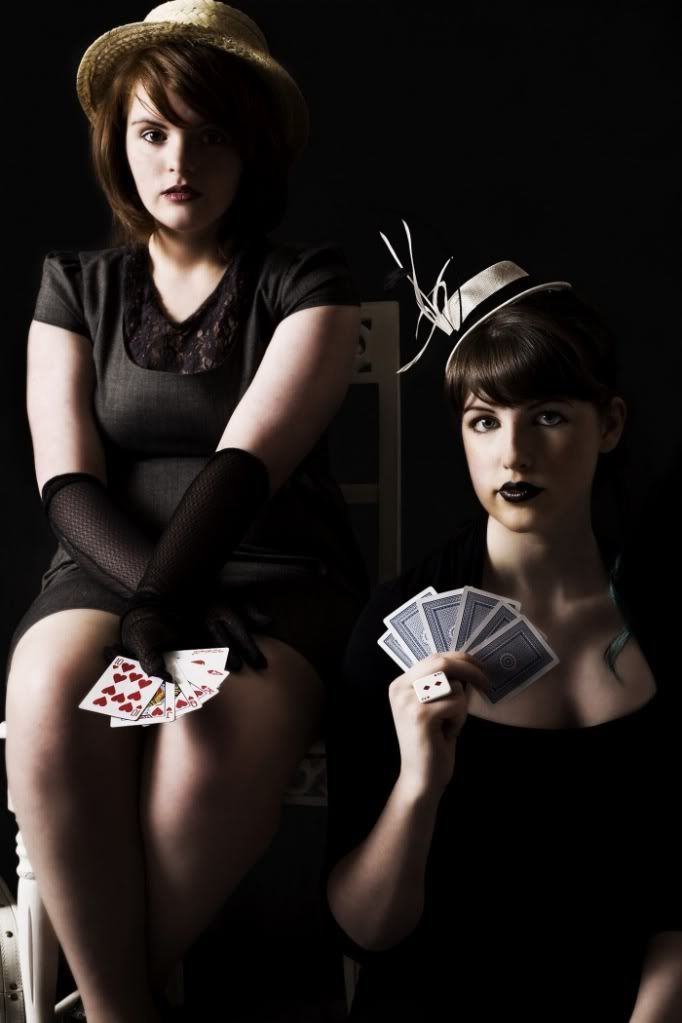 Goodnight Astor
Sometimes when you turn your artistic passion into a business, it can take the enjoyment out of what you love to do. Do you have any advice for artists on how to keep it fun?
I think it's important to always think back to why you started making things - because you enjoyed it. Every now and then I like to make some jewellery for myself, or for a friend, so that I can make things without the pressure of knowing that it's for a costumer and has to be perfect. I also like to indulge in artistic aspects that wouldn't necessarily fit in with my business - like painting.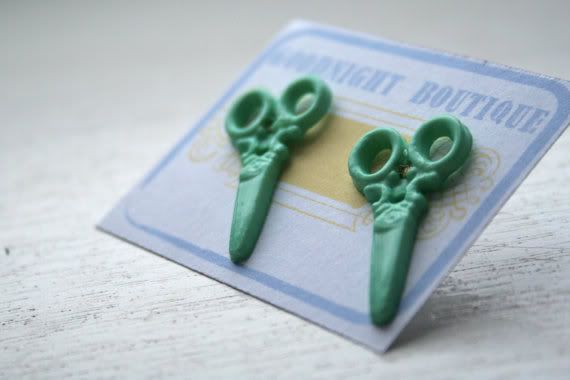 For an extra entry like
Goodnight Boutique on facebook
{annouced}
winner will be chosen at random and announced next Saturday
See her band at Goodnight Astor.com