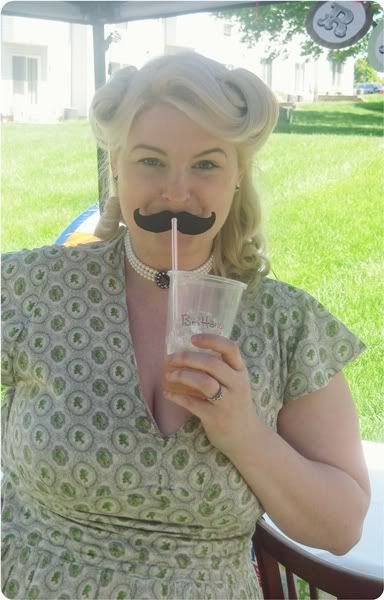 For Rhys's first birthday, we had a mustache bash at our house today. I really get into party planning and we had been working on a "little man" theme for a while. It eventually turned into an old fashioned mustache bash!
me with my best friend, Amanda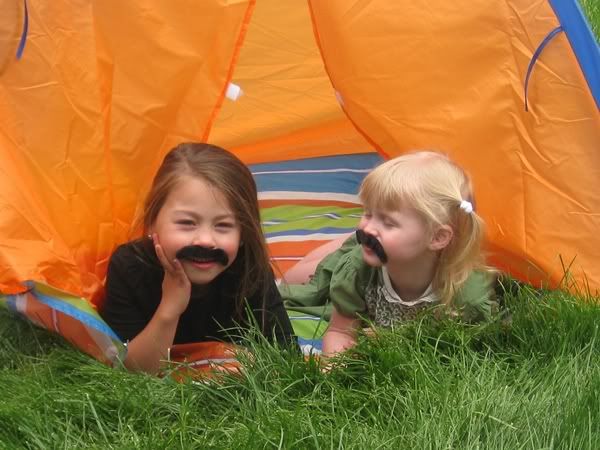 almost bearded ladies
best musatches in the house!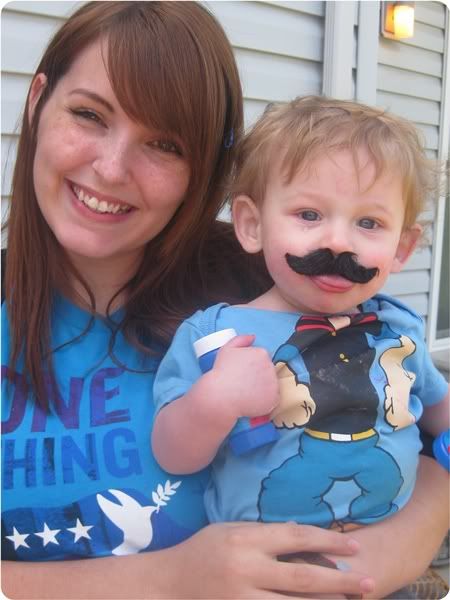 the birthday boy with his Aunt Chelsea (my sista!)
Chel with her husband, Andrew




We set up outside and brought our old dining room chairs out for lots of seating. Both mine and Pj's families are full of party drinkers so I made some delicious whiskey sour punch and fruit punch for the wee ones. I made mustaches on sticks, drink straws and set up a little photo booth for mustache pics. Pj's mom made a gorgeous, delicious cake and we all had a wonderful time!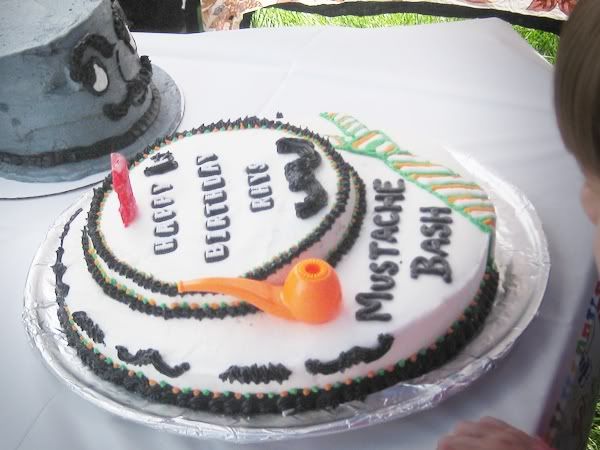 manly goody bags
the kind of punch that knocks you out!
teaching toddlers to use a bubble pipe was....interesting . My phrase of the day was "blow out, not in!!"
Oh, that's Olivia first vintage dress! I found it at Brenda Sue's a few weeks ago. It fits perfectly and has a rhinestone buckle to match one of my favorite dresses. Do I see vintage family photos in the future?
Now that the party is over, I'll be getting back to blogging this week.
Daffny from A Vintage Nerd
is coming to see me, all the way from the Big Apple. She arrives on Thursday and is staying with me all weekend. I cannot wait to meet her in person and take her on a vintage tour of my hometown!