I reviewed the
sculpture pin curl tool
from vintagehair.com yesterday but today I thought I'd talk about how to use it! It's very easy, even on the first try. Here's how....
I start by brushing my hair out, making sure there are no knots. My hair tends to pin curl best on towel dried hair with lotta body setting lotion. Part hair as desired and section off a piece of hair to curl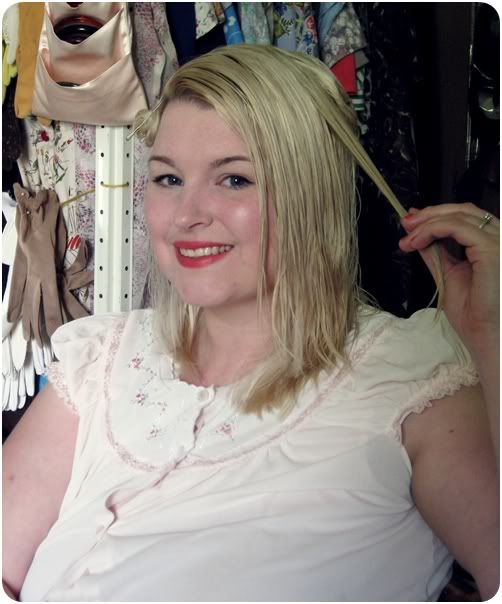 Choose small or large curls and insert the pin curler at the scalp.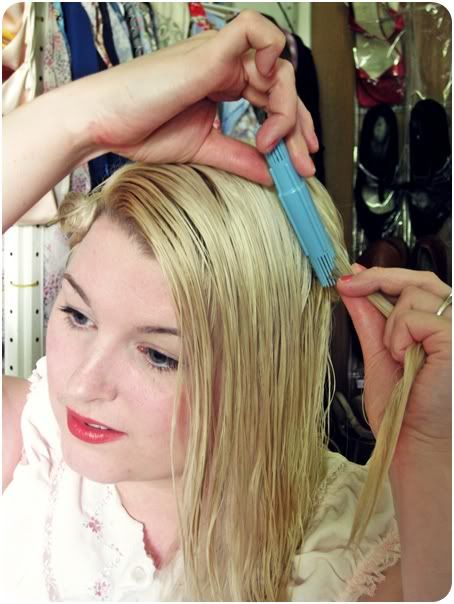 Comb the tool through to the end of the hair and wrap the ends around the tool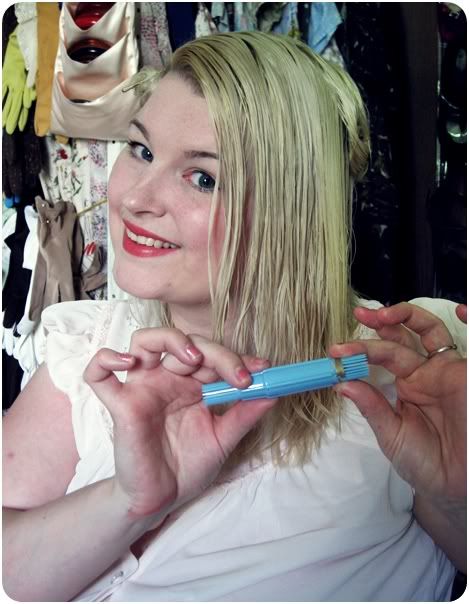 Rotate the tool either up or down, depending on your desired style and roll it all the way up to the scalp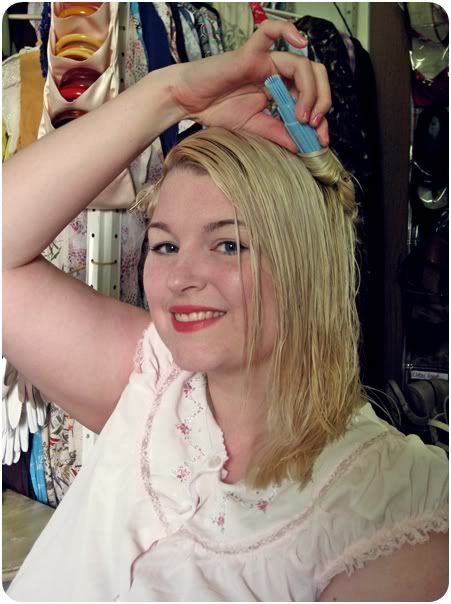 remove the tool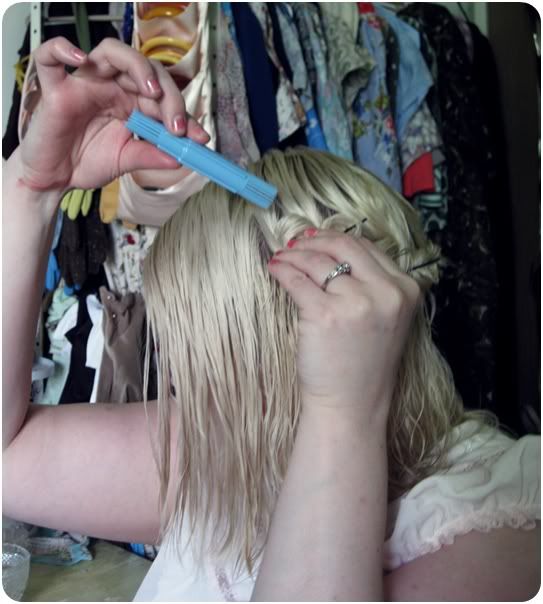 pin the curl into place or use pin curl clips to secure it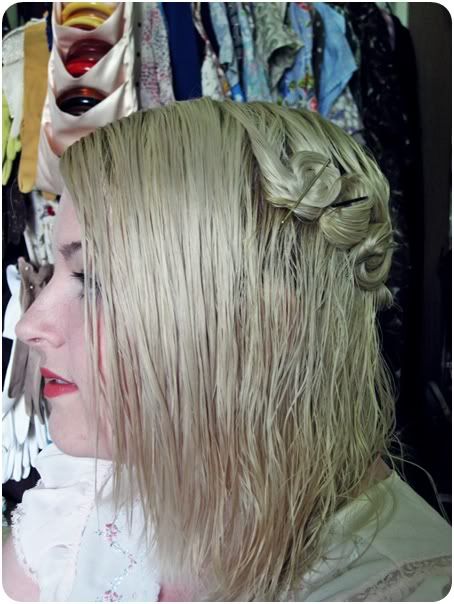 Stay tuned tomorrow to see my Rita Hayworth pin curl set using the Sculpture Pin Curler!