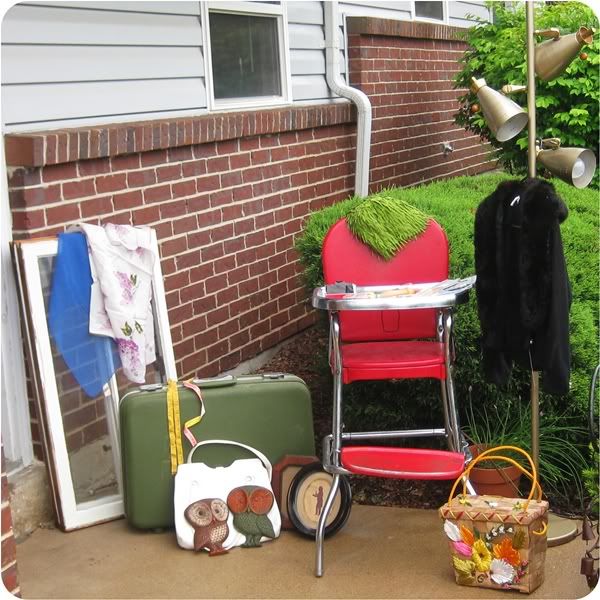 On Thursday, I picked up some super cute 50's chairs for my dining room off craigslist and it got me thinking that I really, desperately needed a matching high hair. So, on to craigslist again and whaddya know? A retro red hair chair at a garage sale this morning. We woke up bright and early, tossed on some scrubby clothes and headed out for garage sale adventures. It was pouring by the time we reached our first destination and I thought for sure that someone would have probably nabbed that hair chair anyway but no! We got there, the sale was still open and there she was $20 plus miscellaneous sewing stuff for $3. I literally did a happy dance, in the street, soaking wet.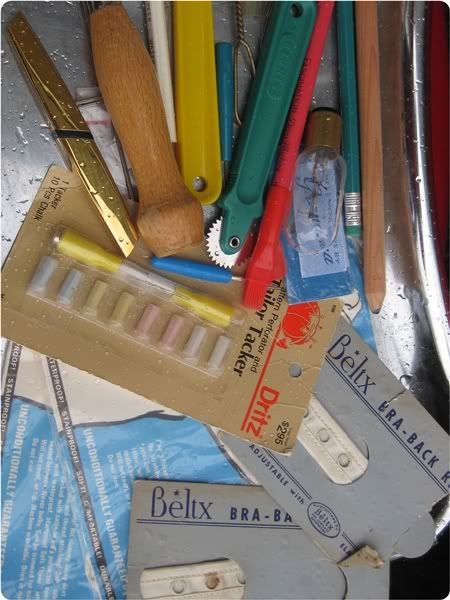 Off to an indoor sale at a local Moose Lodge- fill a trash bag for $5. Yes, please! I picked up these little owls to hang in the living room, loaded up on kids clothes, random Tupperware for bath time, a few tee shirts for moi, this old frame and silhouette and this adorable green suitcase, which the sweet ladies tossed in for free.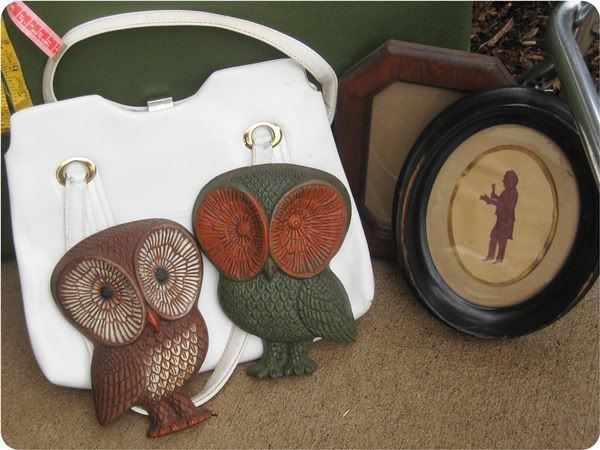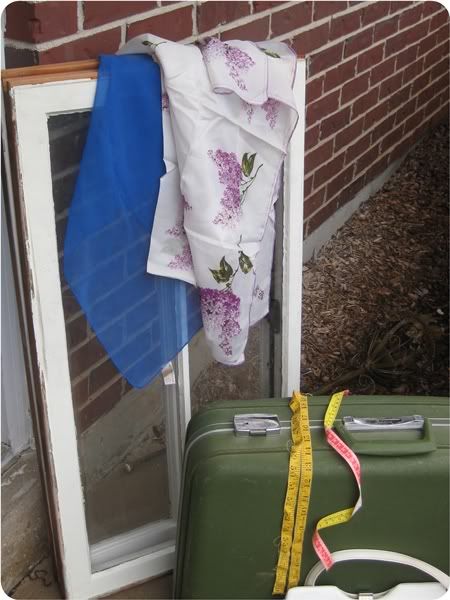 Next we went to the "Manly Man Garage Sale" as advertised on craigslist. It was all tools, shop stuff, some industrial junk, etc. Pj didn't find a single Manly Man item that he wanted but I left with two window panes and 2 huge blocks of balsa wood for making my own hat blocks for a grand total of $4! The window panes will be super cute when I'm done with them. I think I'm going to do something like this: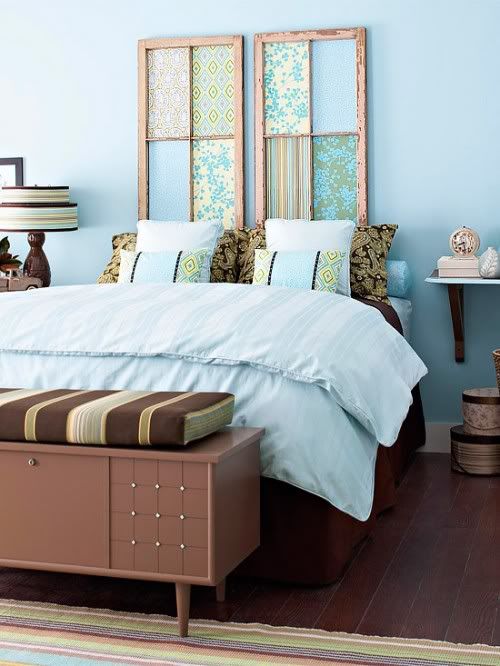 On the way to breakfast, I spotted an estate sale sign, so we stopped in just for the heck of it. It was an EPIC sale! This adorable 50's ranch house, loaded with all 50's furniture, kitchen ware, some fashion accessories. I found this amazing green swim cap (in great shape) for $4, this vintage Jamaica purse $5, vintage fur collar cardigan $18 and....drumroll.....totally fabulous 50's floor lamp which I actually did need to replace a crappy lamp in the living room for $15.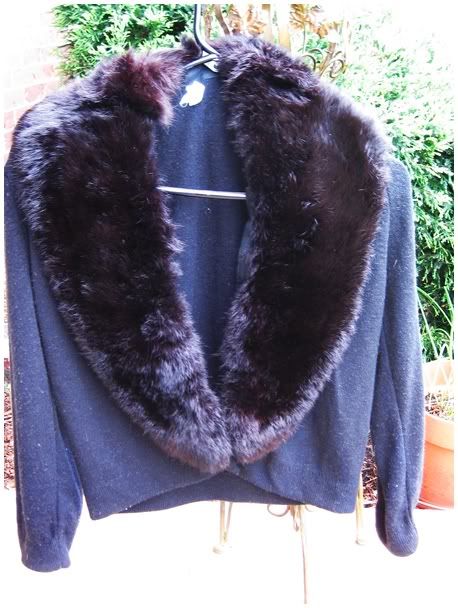 Wow, awesome morning!!