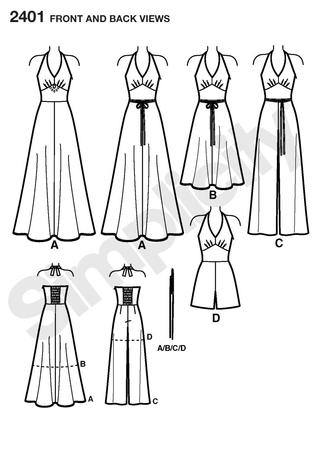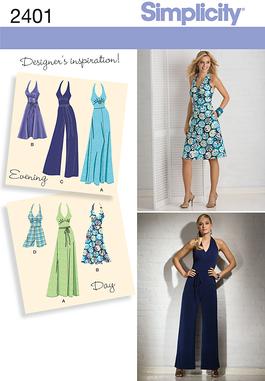 Hey out there to all of you gals who sew! Last week I found a modern playsuit pattern by Simplicity! Summer is just around the corner in the U.S. so I plan on making a bunch of these for myself. This pattern is Simplicity 2401, with view D as the halter playsuit/romper. Bonus for us voluptuous vixens, it goes all the way up to size 22! I think I'll whip up a matching circle skirt to wear over the playsuit.
You could easily jazz up this pattern by changing the colors of the bodice, middle section and shorts or adding some decorative buttons down the tummy section. I think my first one will be a sailor playsuit! *cute*!! Check your local fabric stores for pattern sales before you buy! Often you can find them for 99 cents at Joannes and Hancock Fabrics! I'll post pics when I get around to finishing one!
What's that, you don't sew? That's okay, check out some of these lovely options that you can buy!
I adore this sexy sailor playsuit from
Pin Up Girl Clothing
which will be available this month! Pin up girl clothing has a lot of gorgeous plus sized garments available! *swoon*